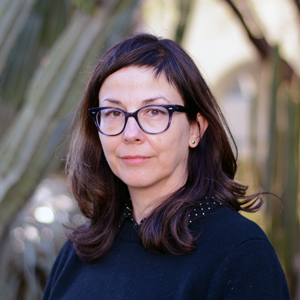 Arzu Ozkal
Professor
Graphic Design
San Diego
Bio
Arzu Ozkal (she/her/ella) is a Turkish born, San Diego, California based artist, designer, and researcher. Ozkal's practice is committed to fostering collaboration and inclusivity while critically engaging with social and cultural issues. Ozkal holds an M.F.A. from the University at Buffalo, SUNY and a B.F.A. from Bilkent University. Her work has been exhibited and recognized globally, with her pieces being included in collections across the country.
Books
Cabaret Voltaire: Fluxus West, San Diego, and Southern California Mail Art
(2022)
Examines the International Mail Art Movement of the 1960s, focusing on Ferrara Brain Pan's Cabaret Voltaire, a Mail Art project, established in 1977 in San Diego, California. Five issues were produced, featuring contributions from over 180 artists and receiving artworks and correspondence from 20 countries. Cabaret Voltaire: Fluxus West, San Diego and Southern California Mail Art features original essays by authors and academics providing an in-depth exploration of CabVolt's significance within the wider context of the avant-garde movement.
Gün: Women's Networks: Turkey
(2011)
Provides a platform for Turkish women's cultural production - extending the "language of crafts" among networked women working with contemporary media. In practice, the work involves online exchanges between participants, with each woman contributing work related to the gün as a social/cultural form-- a handle for research into the ideas, conditions, and aspirations framing the cultural positions of women in Turkey and those living and working abroad.
More info:
https://www.contrary.info/